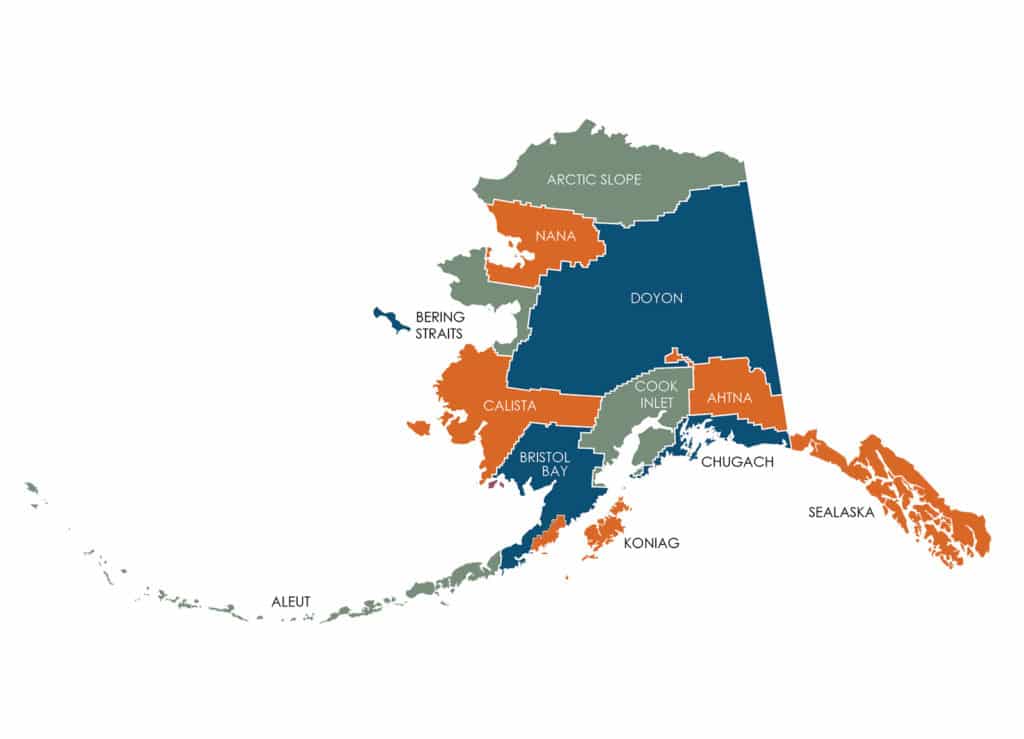 Alaska is a vast state with a relatively low population. Alaska covers over 400 million acres, which is more than two times the area of Texas. Meanwhile, the population of the state hovers around only 700,000 residents. There are nearly 200 communities across the state, which vary in population from less than 20 to roughly 300,000. The majority of Alaska communities are accessible only by boat or plane. Alaska Native people make up around 15 percent of the population of Alaska.
Like any other state, Alaska has levels of government and land ownership: federal, state, municipal, and city. The passage of the Alaska Native Claims Settlement Act (ANCSA) in 1971 added an additional layer of land ownership across Alaska. Additionally, in 1998 the federal government officially recognized over 200 Indian tribes in Alaska (entirely separate entities from Alaska Native corporations), which opened the doors for a government-to-government relationships between those tribes and the federal government.
ANCSA divided the state into twelve regions defined by the common heritage and shared interests of the indigenous peoples within each geographic area. The regional boundaries do not represent land owned by the Alaska Native regional corporations; instead, they established which of the twelve Alaska Native regional corporations would serve the people, villages, and communities within that area. Within each region of Alaska there is a complex landscape of governance, land ownership, roles, and relationships. While there is overlap in who the organizations represent, each entity plays a distinct role. Individuals and businesses alike experience the intricate network of Alaska Native regional corporations, Alaska Native village corporations, federally recognized tribes, city and borough governments, and Alaska Native regional non-profit organizations.